Wild explorations - personal Vitalij Gulbickas creative project, which purpose is to know the word surrounding us with the help of audiovisual equipment. Wild exploration is a story about wild nature, people who get along with nature, their customs and relationship with nature, story about us...
---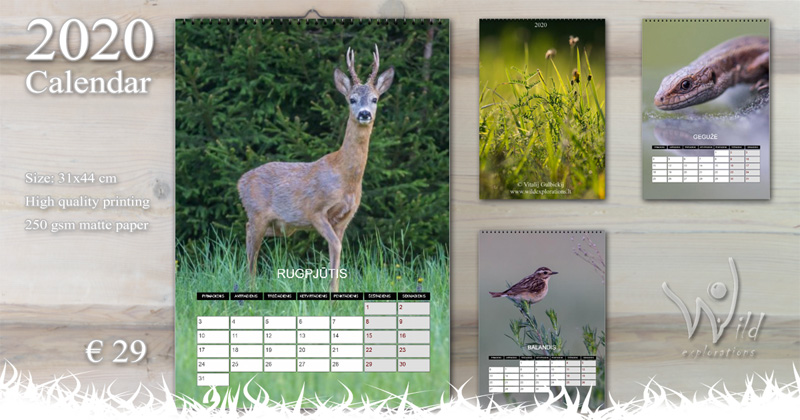 2020 CALENDAR - I'm in a hurry to present you my first calendar with pleasure!!! It is a result of my last year's being in nature, crawling in swamps, getting cold in hiding places, running in meadows!
Wall-hanged calendar is full of wild nature's photos taken in Lithuania. High quality press will make sure, that all the next year calendar will not only count our precious time for us, but will also become the detail of our design.
About calendar:
Size: 31x44 cm;
250 gsm matte paper;
Lithuanian or English languages;
Price 29eur + shipping.
You can only buy it from me. Write to me personally or info@wildexplorations.lt
---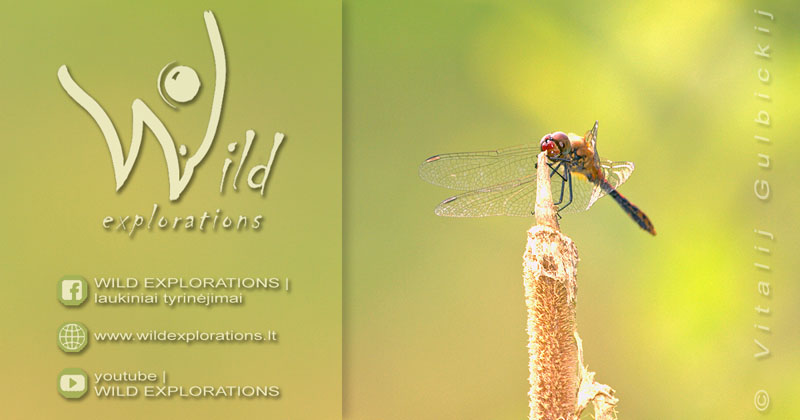 ---